Pick your package.
1. Invitation: this card lets your guests know the important details – time, place, groom, bride!
2. Reply: your guests fill this card out with their acceptance and meal choice/dietary restrictions/song requests if applicable. It's an important part to tabulating everything you need for the wedding day! this can be a card with an envelope or a postcard.
3. Details: it's the place to list any important details that don't belong on the invite: wedding website, accommodations, parking instructions, street address of your venue, and any other note that you absolutely need your guests to know.
4. Reply envelope: guests will put their reply into this pre-addressed envelope and send their response back to you.
5. Invitation envelope: your wedding stationery gets layered into this envelope. Then it's time to mail it to your guests!
Pick your printing method and paper colors for the invite, rsvp, and details
While our default digital printing is still very lovely,
we also offer printing methods that make a substantial impact!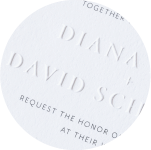 Blind Emboss
The paper is pushed up out of the page without any ink. It is best for bold type or graphic and needs to be thicker so that it makes an impact.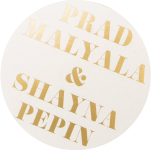 Foil
Metallic film that is pressed into page. It's a true metallic that shimmers and is opaque so it can be printed on dark paper.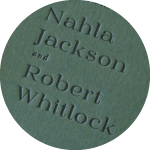 Letterpress
Colored ink that is pressed into page. The ink soaks into the page and produces a soft and beautifully aged finish.
Blind Deboss
The paper is pushed down and into the page without any ink. It can be used for delicate graphics or bold graphics and type.
Envelope selection
No more white envelopes! We have the rainbow of colors for you to choose from. Mix and match – who says your invite envelope needs to match your rsvp envelope?
We also offer white ink printing so that it's practical to use those gorgeous dark hued envelopes.
make your invite extra special!
1. Envelope liner: a coordinating design attached to your outer envelope to adds visual impact!
2. Pouch: help your guests keep all the details in one (pretty) place! Your invite is assembled onto the pouch then your other cards can be slid into the pouch portion.
3. Backer: add a punch of color to perfectly set off your invitation.
4. Belly band: wrap this band around your invite and stick all your inserts under the band on the backside.
5. Vellum wrap: a translucent paper that is wrapped around your invite. It can be paired with a belly band or function as a stand-alone.
6. Wax seal: purchase a wax seal sticker or the ingredients to DIY.
7. Special shape: a silhouette adds special touch to any invite or details card.